AXIA LIVEWIRE
2001-00481
Fusion 8 position flush mount frame
Kaufen
Katalogpreis


CHF 1'030.00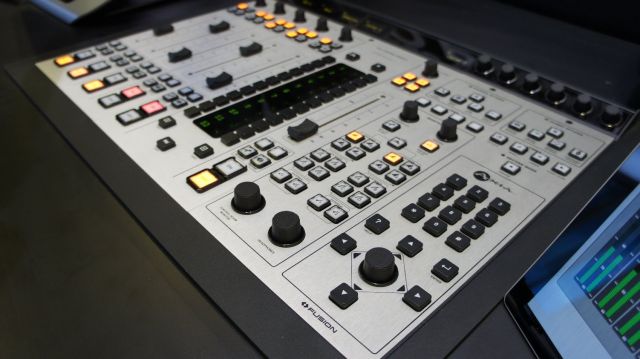 Beschreibung
Matériel de démo, état de neuf / Vorführgerät, neuer Zustand

Achtung, das Bild zeigt das 12-Position Chassis mit Modulen (nicht im Lieferumfang des Mainframes enthalten).
Fusion FlushMount Chassis - 8-Channel Discreet, P/N 2001-00481

Sub assembly chassis that fits an 8-channel module. To be purchased with other subsystem parts to make a complete console. Add other sub assembly parts and join together to make a larger chassis.

Break out of the console box with Axia Fusion FlushMount modules. These new mainframe options allow users to mount their Fusion consoles into a desk for a sleek, modern, and convenient setup that freshens up the look of any studio. FlushMount modules are available in 4-channel, 5-channel, 8-channel, and 12-channel versions, which can be connected to build larger consoles.