AXIA LIVEWIRE
2001-00284
iQ 6-Fader + Phone extension frame. 6 faders with rotary encoder and OLED display and multi line phone section for TELOS iQ6 control.
Actuellement indisponible
Prix catalogue


CHF 2'560.00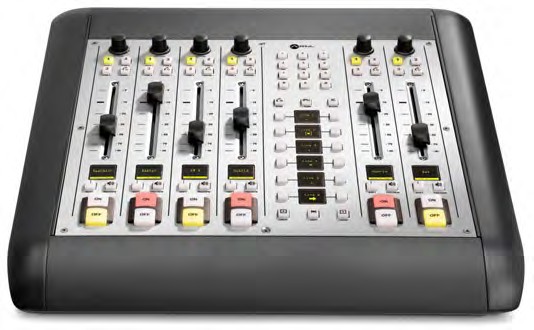 Description
Matériel de démo, état de neuf / Vorführgerät, neuer Zustand

Puts integrated phone system control right where it belongs: on the console, to help eliminate distractions and errors. Along with six silky-smooth conductive-plastic faders, this frame includes on- the-board hybrid controls for the matching Telos iQ6 six-line telephone hybrid (it works with other Telos phone systems, too). The learning curve is low: exclusive Telos Status Symbols readouts on sharp-as-a- tack OLED displays, along with familiar twin hybrid controls, make easy work of busy call-in segments.